Creator of energy solutions
A new approach to energy and its uses
Since our creation, we have strived to accomplish virtuous property development projects, fully integrated in their environment. From the planning to the promotion of parks encouraging a good activity mix and respecting biodiversity through compensation measures we integrate this environmental dimension in the heart of our thinking.
The buildings that we design and build for our customers adopt this same approach in favour of a low impact on nature. The energy dimension is therefore at the heart of all the projects that we accomplish at your side. Design, sizing, production and operation, we steer all the steps relative to this lever promoting energy savings rather than the use of fossil energies.
Carbon-neutral and positive-energy parks
Our experts start from scratch to plan regions that are autonomous in terms of energy, working at the side of local authorities. Thanks to our knowledge of energies and their utilisation, we propose solutions suited to the geography and the typologies of the future buildings.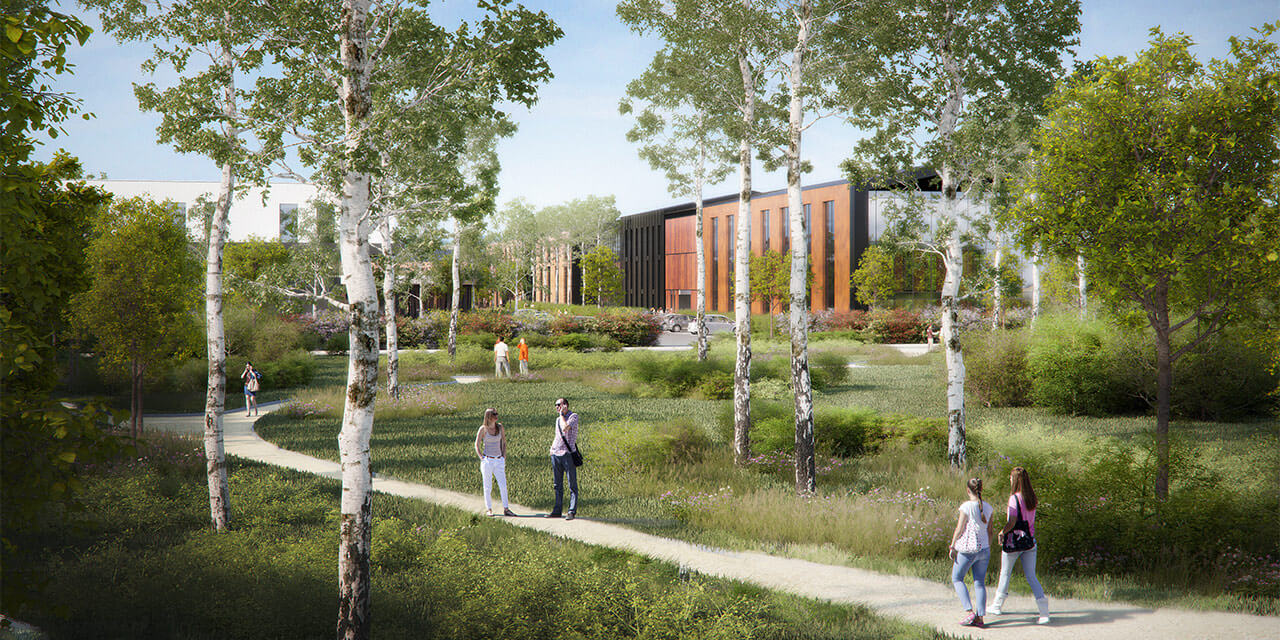 Renewable energy sources
Wind turbines, geothermal power, biomass, solar, heat recovery from Datacenters, all the sources of energy put in place on the buildings or at the level of the spaces developed are of totally sustainable origin. Their installation is adapted to meet the local challenges and the typology of the ecosystems to be created. The control of energy taken as a whole guarantees that suitable, relevant and economically rational solutions are put in place.
Equipment and infrastructure sharing
All the equipment required by the future users is thought out right from the beginnings of our programmes so they can be centralised and shared. Boilers, cold production, energy storage, and Datacenters are designed to provide a comprehensive response for all the future occupants. In the same perspective of resource and equipment sharing, the greatest possible amount of infrastructure is designed to be shared by the occupants of these parks.
Collective self-consumption concept
Collective self-consumption within a park, thought out and developed by IDEC ENERGY, aims to make this complete workspace and the buildings located there autonomous in terms of energy. Each structure becomes a producer, and the installation of renewable energy sources makes it possible to consume and share energy between the various buildings present in this ecosystem.
Carbon neutrality and compensation
Through its overall control of energy and its management, and of the construction aspect, IDEC ENERGY anticipates the forthcoming regulations in terms of carbon neutrality. By adopting a rational development, its experts anticipate the construction of low-carbon-impact buildings to compensate for buildings that are more energy intensive. This regulation and pooling of CO2 discharges represent a fundamental part of the parks and buildings developed by IDEC ENERGY.
Sustainable buildings and energy savings
In order to meet today's and tomorrow's energy challenges, our building and renewable energy experts imagine and provide made-to-measure solutions with you, suited to your building typology and your geographical situation.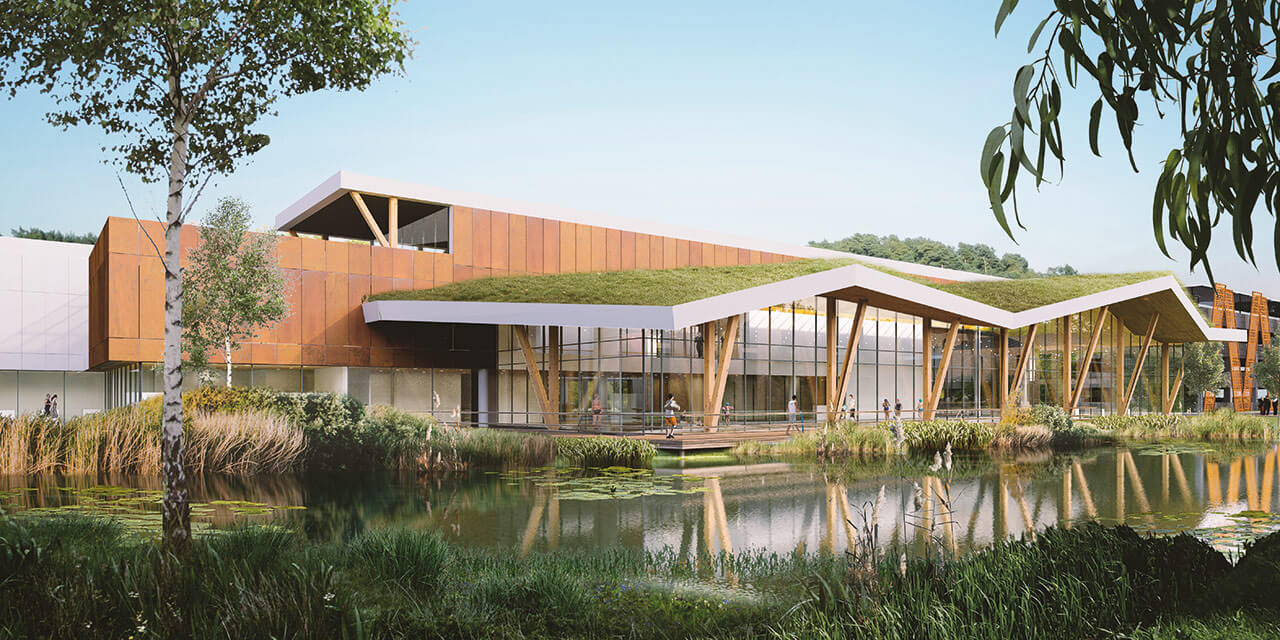 Comprehensive support
Our teams propose comprehensive support for equipping your future renewable energy source installations. Right from the very beginnings of your project, we submit appropriate solutions to you that meet the needs of your activity. We take care of all the formalities and investments, not to mention installation and operations follow-up. This will allow you to benefit from an additional resource for confidently developing your activity.
Multiple renewable energy sources
Our offer is geared to the installation of photovoltaic power stations. But we can also propose other types of renewable energy to help you with your energy transition. Geothermal power, wood-burning boilers, wind turbines, we look at all the alternative energy sources suited to your local environment. This approach guarantees you the most relevant response possible.
Sustainable energy power stations
We propose the deployment of sustainable energy power stations to contribute to supplying your future facilities with electricity. This approach, limiting the use of fossil energies as much as possible, allows you to limit your conventional power supply costs and at the same time to sell part of the electricity produced on the grid. These installations contribute to enhancing your building with a limited basic investment.
New uses for green energy
The renewable energy created with the power stations that we install for your property developments allows you to meet your conventional consumption needs, and to sell part of it and to power new usages. The surplus power produced can therefore be used to charge the electric cars in the fleet that you use for your activity (private cars, vans, heavy goods vehicles, etc.), and also your staff's electric vehicles.
CREATION OF ENERGY SOLUTIONS
ADEO
Logistics warehouse | 126,000 sq.m
Photovoltaic | 11,600 MWh | Consumption of 9,600 inhabitants
OCP
Industrial pharmaceuticals site | 48,000 sq.m
Photovoltaic | 205 MWH |  Consumption of all of the site's offices
LIDL
Logistics warehouse | 53,000 sq.m
Photovoltaic | 1,700 MWh | Consumption of the whole site
OCP
Pharmaceuticals distribution site |  5,000 sq.m
Wind turbine | 3 KW | Site's lighting consumption
CAVAILLON
Activities and logistics park | 45 hectares
All-in energy solution | Geothermal, wind turbine, photovoltaic | Positive-energy industrial park
L'OCCITANE
Logistics warehouse | 13,500 sq.m
Wood-burning boiler | 400 KW | 70% of the building's heating consumption