A NATIONWIDE PRESENCE
GROUPE IDEC has been present in France for some twenty years helping its customers to give life to their most ambitious real estate projects. With full coverage of the country, its subsidiaries provide made-to-measure solutions suited to the needs of local authorities, businesses and private individuals.
Its staff propose their expertise in areas as varied as logistics with more than 500,000 sq.m completed every year, agribusiness with dedicated companies and the development of top-of-the-range residential neighbourhoods.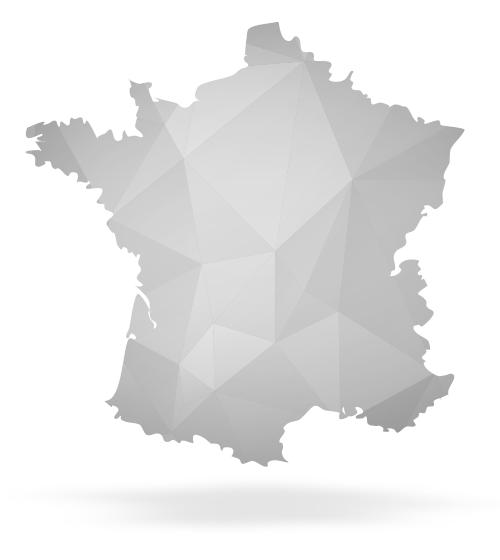 PARIS
37 Avenue Pierre 1er de Serbie
75008 PARIS

5 Rue du Louvre
75001 PARIS

40 Rue des Prouvaires CP40141
94525 RUNGIS Cedex


BLOIS
3 rue Copernic
CS 83425
La Chaussée-Saint-Victor
41034 BLOIS Cedex


POITIERS
4 Rue Albin Haller
Pôle République 22 - BP 1003
86060 POITIERS Cedex 9


RENNES
4 b, Rue des Buttes
CS 17732
35577 CESSON-SÉVIGNÉ Cedex


BELLEVIGNY
Place de l'église
85170 BELLEVIGNY


CONCARNEAU
Immeuble l'Albacore
Rue Fulgence Bienvenue ZA De Kérampéru
29900 CONCARNEAU


ST-MALO
3 Impasse De La Vigie
BP 118
35407 ST-MALO Cedex


LYON
Parc Woodstock Cèdre 3
97 Allée Alexandre Borodine
69800 SAINT-PRIEST


GRENOBLE
Bât. SYNERGY – ZAC Isiparc
Rte Départementale 11N
38330 SAINT-ISMIER

MONTPELLIER
ZAC de l'aéroport
99 impasse Adam Smith
34470 PÉROLS

EXPERT PLANNERS AND DEVELOPERS

PARTNER TO LOCAL AUTHORITIES AND BUSINESSES
FAUBOURG PROMOTION is one of the very top private-sector planners and developers in France, with more than 650 hectares completed in less than 20 years. Starting from well-located sites (brownfield, greenfield sites), FAUBOURG PROMOTION accomplishes all the formalities to make the land constructible and design future business parks to provide new jobs. Its teams then take over, proposing a comprehensive solution to its customers, going from the choice of location to the design and construction of a made-to-measure project.
FAUBOURG PROMOTION
37 avenue Pierre 1er de Serbie, 75008 PARIS – Phone +33 (0)161 616 910

CREATOR OF RESIDENTIAL REAL ESTATE
FAUBOURG IMMOBILIER is specialised in the development of residential real estate: housing programmes, student halls of residence, tourism residences, residences for seniors… Committed to offering its customers an optimum living environment, the company pays particular attention to the location of its projects, architectural quality and the preservation of the environment.
FAUBOURG IMMOBILIER
37 avenue Pierre 1er de Serbie, 75008 PARIS – Phone +33 (0)178 054 545

RE-INVENTED RETAIL REAL ESTATE
FAUBOURG DU COMMERCE is GROUPE IDEC's real estate developer specialised in retail real estate: retail parks, independent shops, and ground-floor stores and businesses… Starting from the best plots, the company designs, builds and markets projects of high technical, architectural and environmental quality.

A DIFFERENT VISION OF SPORTS REAL ESTATE
9PROM, born from the association of GROUPE IDEC with the high-level sportsman Tony PARKER, is a company specialised in the development of sports real estate and facilities. The two partners know no bounds when it comes to helping public-sector players and investors to develop their sports projects, both in France and abroad.
BESPOKE REAL ESTATE INVESTMENT THE INVESTOR IN PROFESSIONAL PROJECTS
GROUPE IDEC INVEST can invest in your projects. From the search for land, to the financing of the project, its design and construction, our teams help you to materialise them under the best conditions. We have over a hundred projects under our belt, and are also managing the leases for over 100,000 sq.m of assets.
GROUPE IDEC INVEST – 37 avenue Pierre 1er de Serbie, 75008 PARIS – Phone +33 (0)144 949 450
COMMITTED DESIGNERS / BUILDERS
CREATOR OF ENERGY SOLUTIONS ENERGY, A NEW RESOURCE FOR YOUR PROJECTS
IDEC ENERGY provides the various GROUPE IDEC subsidiaries with its support to propose innovative energy solutions. On the scale of a park or building, its teams reinvent energy and its usages by creating energy-positive ecosystems and buildings, solely of sustainable origin and aiming for carbon neutrality.
IDEC ENERGY – 37 avenue Pierre 1er de Serbie, 75008 PARIS – Phone +33 (0)772 242 234