A committed school-company relationship
Ever since the group was created we have always counted on young people to meet our development and growth ambitions. By establishing close ties with a number of schools (INSA, IUT Bourges, Lycée GAUDIER BRZESKA, …), we contribute to training the new talent that will make it possible to build tomorrow's real estate projects. This strategy can be seen in practice with the arrival of around one hundred interns and apprentices each year, a large number of whom stay with us on completion of their studies, and with the creation of large-scale university projects.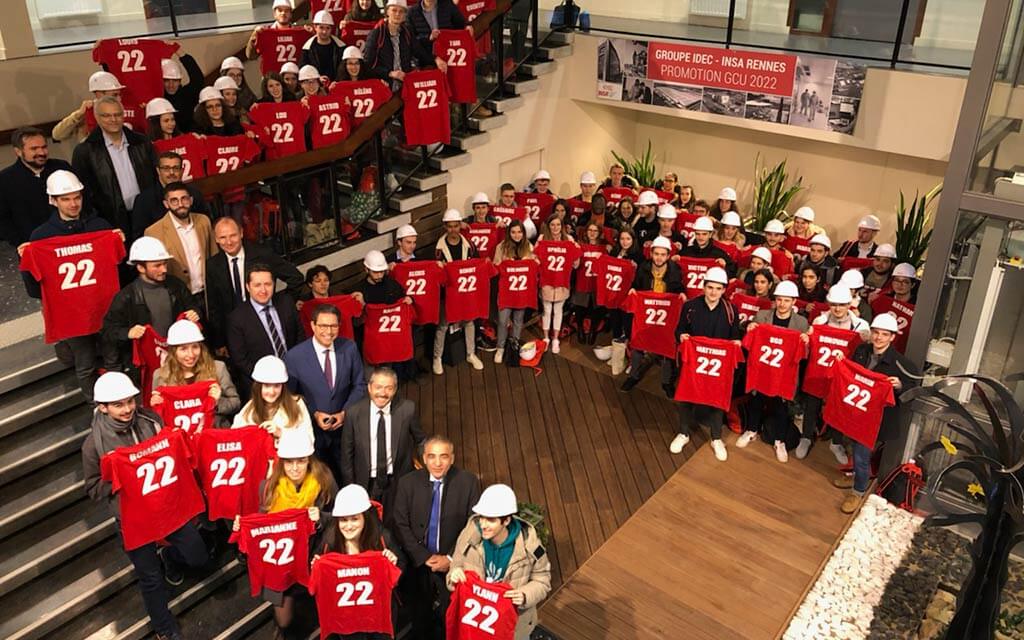 « GROUPE IDEC has based its development on societal, environmental and economic commitments. We are also aware of the need to offer our staff the best possible working surroundings and conditions to allow them to express all their talent, daring and passion to the full. »
Patrice GAYE, Head of Human Resources
Training, our priority
In order to guarantee our staff's wellbeing and ensure they are in a position to express all their talent to the full under the best possible conditions, we put an ambitious training plan in place each year. With more than 400 people trained in two years and nearly 7,000 hours of teaching provided, we have contributed, with partner organisations, to taking up the challenges of developing our teams' skills, notably in terms of management, technical training and raising awareness around the subject of risk prevention.
A Group committed to disability-related initiatives
We are committed to the integration of staff with disabilities. More than ever, we believe in the positive impact of such a choice to give everyone a certain degree of open-mindedness and a sense of caring. Our disability policy covers three major areas: the appointment of a disability reference contact, communication with the staff and numerous initiatives to help people stay in employment and to hire people with disabilities.