The giant IDEC SPORT trimaran skippered by French sailor, Francis JOYON, winner of the last Route du Rhum and holder of the Jules Verne Trophy, is currently sailing towards Asia, as part of his ocean records programme, which will take him to Vietnam, China and Hong Kong, before heading for London. While this new programme of records, the ASIAN TOUR, has clear sporting goals, it also illustrates the international development strategy currently adopted by the GROUPE IDEC, chiefly in Europe, Asia and the United States.
Wishing to offer his group an international dimension, the President and founder of the GROUPE IDEC, Patrice LAFARGUE, is committed to conquering new markets abroad, in order to boost the growth of his group and to add to its value. A leading player with around ten sites, the GROUPE IDEC has become a reference figure in the property market with twenty companies of experts in various areas (food, industry, health, pharmaceuticals, logistics, residential and commercial property).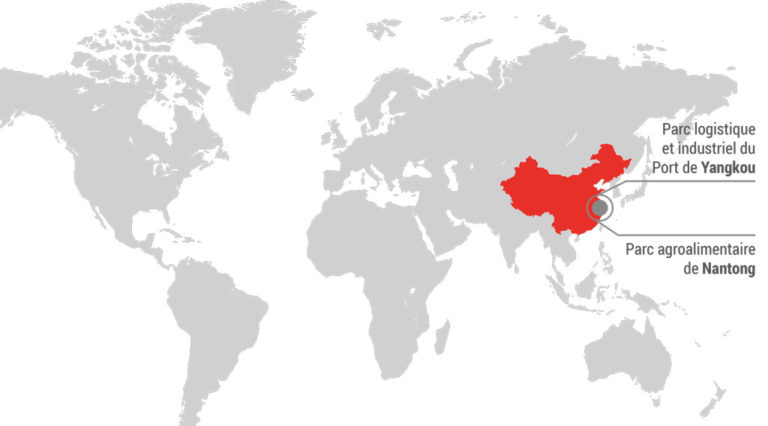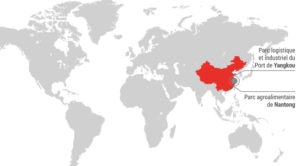 Thanks to its know-how, the Group has decided to develop abroad, firstly in order to work with its clients on their international development and secondly to develop business parks dedicated to the food sector, logistics and industry, particularly in China. That is why the GROUPE IDEC has already become involved with the Chinese authorities in the development of two industrial, food and logistics business parks in Nantong (100 hectares) and Yangkou (500 hectares), two cities close to the Shanghai conurbation. The Group offers ideally located land with some exceptional, financial and general support, as well as turnkey development and construction projects in the industrial and logistics sectors. To accompany its development in Asia, the GROUPE IDEC is associated with a local partner, the ARCHETYPE GROUP through a shareholding in the engineering specialist. The two companies are able to offer solutions adapted to the development requirements of their clients.
Patrice LAFARGUE : "In spite of the strong growth in our business in France, we believe that the most dynamic markets can be found abroad and we simply have to become involved. Our international reputation will also help improve our market share in France, as it will contribute to and strengthen our solid and successful business image. In fact, we rely on our local partners in each country and we are able to offer our skills and experience to carry out successful property projects for our clients abroad."
The GROUPE IDEC has positioned itself to become the reference partner for everything to do with property, working with local authorities, businesses and private individuals to carry out their projects. The Group is able to count on its in-house teams and partners based in several areas around the world to plan, develop, design, build and finance all sorts of property projects. The GROUPE IDEC is present with its subsidiaries, associates and local partners in all four corners of the world: Cambodia, China, France, India, Indonesia, Kazakhstan, Laos, Mongolia, Burma, the Philippines, Qatar, Singapore, Sri Lanka, Thailand, Vietnam, the UK, the United States, Spain, Switzerland and Eastern Europe.
Discover the GROUPE IDEC and its REFERENCES in real estate. Do you want to be accompanied to design or build a building, receive information about our real estate programs, sell land or even develop a program with us? CONTACT US to discuss your projects.
To find out more about the IDEC SPORT Asian Tour, visit https://www.idec-sport.com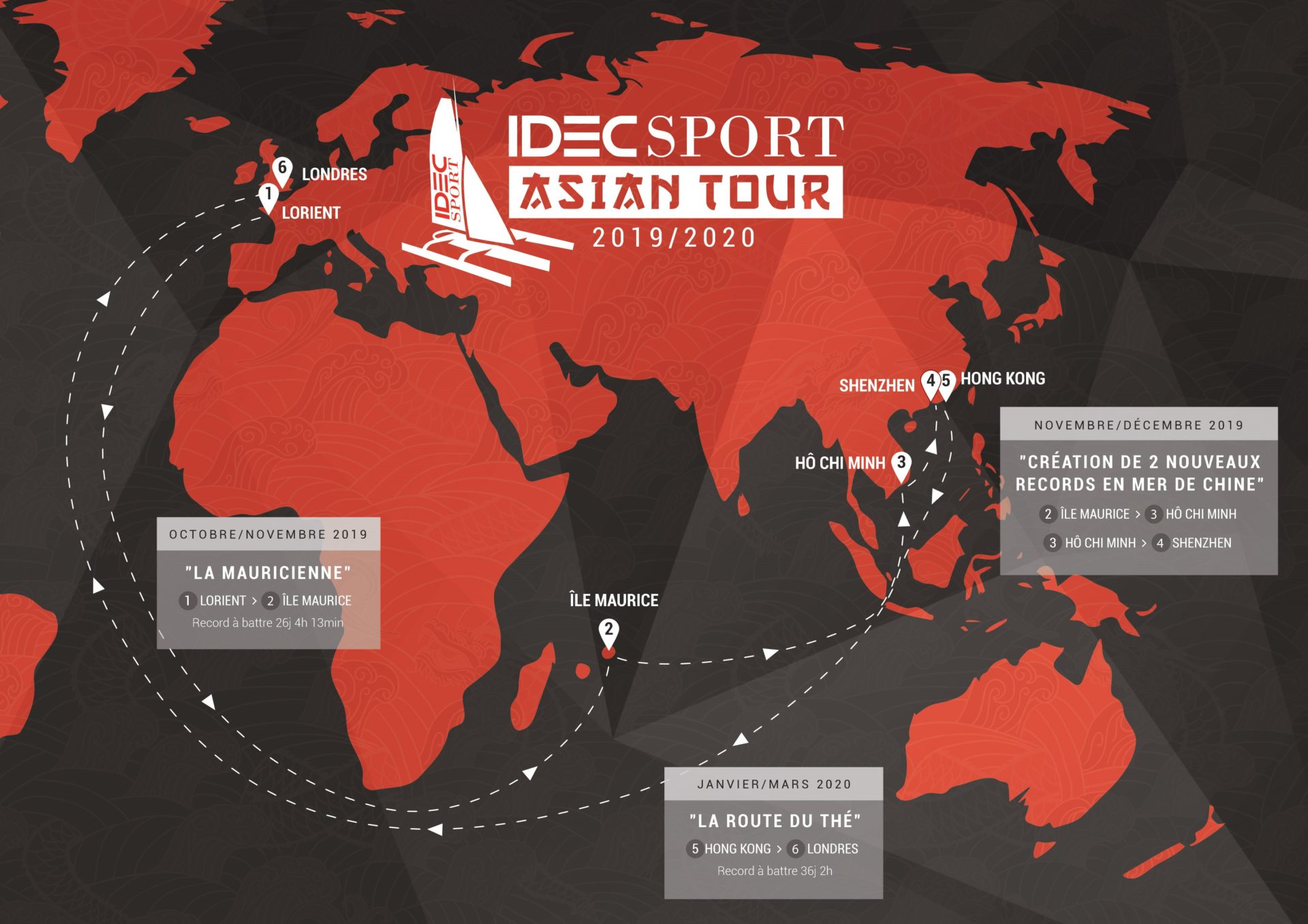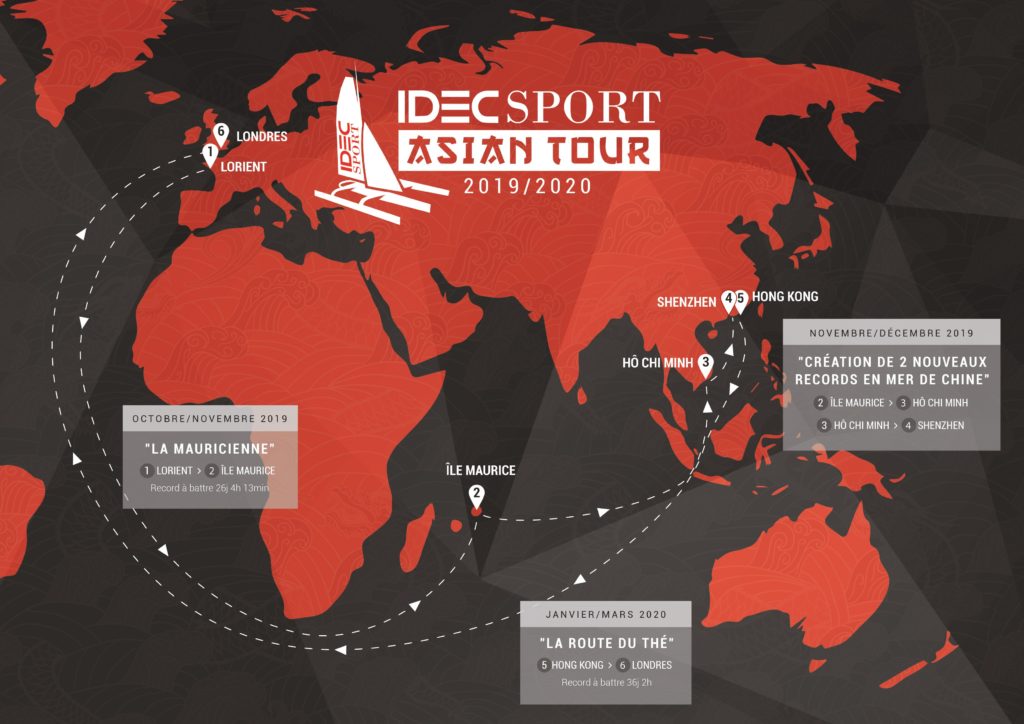 Crédits et légendes
Maxi Trimaran IDEC SPORT – © François Van Malleghem / Alea / IDEC SPORT
Portraits Patrice LAFARGUE, Président GROUPE IDEC et Francis JOYON – © Olivier Blanchet / Alea / IDEC SPORT
Carte Projets GROUPE IDEC en Chine – @ GROUPE IDEC
Carte Asian Tour IDEC SPORT – © IDEC SPORT